Message Board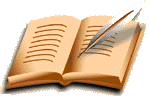 All are welcome to read the messages and members may post new messages and reply to existing messages. Users of this message board are agreeing to these terms of service.
Only GRG members may post new messages or reply to existing messages. To apply for a free membership in the Germanna Research Group, follow the instructions found when you CLICK HERE.

POSTING INSTRUCTIONS:
To post a message, first login, then click on the words Add new comment, then insert the title of your message in the rectangular box labeled Subject. The large white area below where it says Comment, and below the series of little icons, is where you type your message. Then click on Preview comment and if all looks good, click on Post comment. To respond to an existing message, just click on the reply to this message link, type in your reply and it will appear below the original message that you are replying to.
49 comments