The Second Colony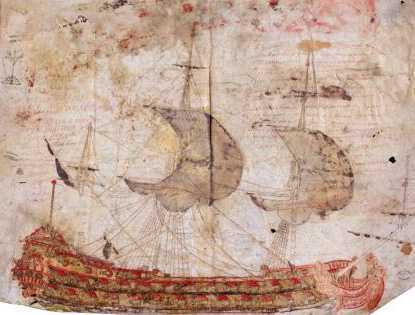 The Germanna Second Colony, unlike the Germanna First Colony, did not come to Virginia of their own free will. Their ship's captain, Andrew Tarbett, had promised to take them to Pennsylvania – where we believe their friends and families were headed -- on his ship Scott. But Tarbett had gambled away their passage money in London. He knew that the Lieutenant Governor Alexander Spotswood in Virginia would pay the costs of their journey if the Germans were delivered to Virginia, as Spotswood was willing to pay to increase the supply of hard workers in his colony. Captain Tarbett pretended that the Scott was blown off course and "accidentally" arrived in Virginia where he delivered his passengers to Spotswood.
These immigrants lived on the north bank of the Rapidan River where they worked for several years in indentured servitude to repay Spotswood the costs of their passage. In 1726 most members of the Second Colony moved to what is today Madison County, Virginia where they built a church in the Robinson River valley - the Hebron Lutheran Church - which has been continuously operating ever since.

Descendants of these Second Colony immigrants are spread far and wide today. Much genealogy has been done on these families and many researchers are surprised to learn of their rich Second Colony heritage. Researchers continue to grapple with many intriguing questions regarding the history of this group while much is known.

CLICK HERE to explore the website dedicated to the history of the Germanna Second Colony.