Welcome!
Join the Germanna Research Group for free and be able to enjoy all future editions of the GRG Journal and other benefits. CLICK HERE and send your information in for free membership.
Read the latest issue of the GRG Journal CLICK HERE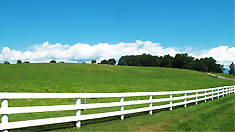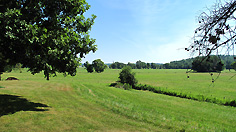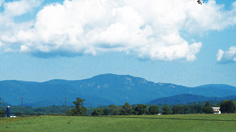 This is the telling of several intertwining stories of different people who were brought together from different parts of Germany and settled into the Virginia frontier under the auspices of Lieutenant Governor Alexander Spotswood.
The First Colony
Arriving from Siegen and nearby villages in 1714, these families settled initially along the Rapidan River to man a fort built to provide protection to the British from the Indians. They were obligated to work for Spotswood for approximately four years since he had paid about one half of their passage, but initially did no work for Spotswood. Spotswood stated in 1716 that the Germans had been living at his expense for almost two years.
The Second Colony
This group of Germans arrived late 1717 or early 1718 N.S. in Virginia. They had expected to go to Pennsylvania but the Captain of their ship instead took them to Virginia and offered them to Lt. Governor Spotswood as indentured servants. This second group was bound to work for Spotswood for seven years.
Later Arrivals
Over the next years, Germans continued to arrive who joined the Second Colony or who settled in the Little Fork on land granted to some of the Germans from the First Colony. Most of these Germans were friends or relatives of those already settled in the Virginia Colony.
Lieutenant Governor Alexander Spotswood
Spotswood arrived in June 1710 and landed at Kecoughtan (present day Hampton VA) as the Lieutenant Governor acting on behalf of the Crown and the Earl of Orkney, George Hamilton, who was the "real" Governor of Virginia. The Earl of Orkney never traveled to Virginia and left the management of the Virginia colony to Lt. Governor Spotswood. Spotswood served from 1710-1722.
John Blankenbaker and Suzanne Collins Matson provide a timeline snapshot of the Germans odyssey to America:
First Colony Timeline:
Late spring and summer of 1713: The various families left Nassau-Siegen at different times.

Documents in the Siegen City Archives state that Melchior Brombach, Johannes Kemper, and Johann Jost Merdten left without permission.

A letter written by Rev. Georg Fredrich Knabenschuh 13 July 1713 to his superior Rev. Johann Daniel Eberhardi stated that Rev. Henry Häger went away in the night without a word.

Further Rev. Knabenschuh reported in the same letter that he had spoken with Hans Jacob Holtzklau that same day. Holtzklau had told him that he would leave also if he received the permission of the government.

Hans Jacob Holtzklau was listed on a document found in the Münster archives requesting permission to leave. That permission was granted 17 July 1713.

Jost Cuntze, Philip Fischbach, and Hans Jacob Richter were listed on a document dated 31 July 1713 located in the Münster archives requesting permission to leave. Their status was not given on this document.

No documents relating to the departure of Johannes Hoffmann, Johannes Spielmann, or Tilman Weber have yet been located.
Summer of 1713: German families arrived in London.
Fall of 1713: Graffenried arrived in London.

Upon his arrival in London, Graffenried writes that "I was shocked to learn that Mr. J. Justus Albrecht with some forty miners had arrived. This caused me not a little pains, worry, vexation and expense, since this people had come there so blindly, thinking to find everything necessary for their support and their transportation to the American mines. But there was nothing on hands for them, and I was myself so lacking of money that I could scarcely get enough for my needs. Meanwhile no money remained from America and at London no note had been made for me, so that it was impossible for me to assist such a number of people."

Graffenried had left the Virginia colony owing money and, in order to return to Europe, had to travel overland to New York in order to take passage on a ship. There were severe penalties charged against a ship's captain for taking on board someone who was leaving the Virginia colony with unpaid debts.
[Christoph de Graffenried and others were in the business of recruiting and transporting emigrants to the colonies. He had already settled some people from Bern in what came to be called New Bern, North Carolina. He and his partners then became interested in developing mines and thinking that precious metals might be found in the colonies. For more detailed information about Christoph de Graffenried and his partners, the CD Beyond Germanna by John V. Blankenbaker is an excellent source. Christoph de Graffenried's Journal is available online.]

January 1714: They left for Virginia on an unknown ship.

Graffenried writes in his account of the founding of New Bern about Johann Juste Albrecht and the Germans that "they departed at the beginning of the year 1714." [Graffenried is using the modern calendar in his writings; the British would have referred to this year as 1713 since they still used the Julian calendar.]
Mid March 1714: Spotswood first learns from Col. Nathaniel Blakiston, the agent for Virginia in London, that Germans are coming.
Lt. Governor Alexander Spotswood writes to Col. Nathaniel Blakiston on 15 March 1713/14 that he has received several letters from him concerning Graffenried and the miners. Spotswood states in his letter "but by y'r Letter of ye 9th of Decemb'r, which I rec'd the other day, I perceive you have alter'd y'r opinion by sending over those People, partly at my charge."

April 1714: The Germans arrived in Virginia.
Lt. Governor Spotswood reported to the Executive Council on 28 April 1714 that some Germans who had been invited by Baron de Graffenried had arrived, but since Graffenried could not take care of their settlement Spotswood proposed to settle them above the falls of the Rappahannock River to serve as a barrier against attack by the Indians. Spotswood further proposed that the expense of building a fort, clearing a road to the settlement and providing them with two cannon be defrayed by the public. The Executive Council approved his plan and added that these Germans should be named as Rangers to exempt them from any public levies [taxes].

On 21 July 1714 Lt. Governor Spotswood wrote to the Lord Commissioners of Trade and reported that he had placed some Protestant Germans as a guard against the Indians, built them a fort, and furnished it with two pieces of cannon and some ammunition.
It is very possible that these Germans arrived in the Virginia colony in the same manner as others whose arrivals are documented. Many people who arrived in the colony landed first at Kecoughtan [Hampton, Virginia today], then proceeded by smaller ship to Jamestown and from there by land to Williamsburg. The ship's captain would most certainly have been interested in seeing Spotswood in order to collect the passage money still owed by the Germans.

1716: They started mining operations at the silver mine.

1718, early in the year: They were instructed to search for iron.

During 1718: The search for iron continued and a statement in a courthouse says they worked until December of 1718 at mining and quarrying. Also during the year they made their commitment to buy land at "Germantown." By December of 1718, Spotswood says he spent about 60 pounds on the endeavor so there was no iron furnace.

Early 1719: They moved to Germantown after completing the four years of service owed to Alexander Spotswood. Pastor Häger may not have moved at this time.
Someone else built the iron furnace after the Germans left.
Second Colony Timeline:

1717: Eighty-odd Germans from Wuerttemberg, Baden, and the Palatinate agree with Capt. Tarbett in London to take them to Pennsylvania in the ship Scott.

1717/1718: Capt. Tarbett hijacks the Germans to Virginia where they become indentured servants of Lt. Gov. Spotswood.

1719/1722: Some of the Germans who left in 1717 arrived in Virginia at a later time.

1723/25: Spotswood sues many of the Germans.

1725: Most of these Germans move to the Robinson River Valley.

1733: Johann Caspar Stoever becomes their (Lutheran) pastor.
1740: The German Lutheran Church (Hebron Lutheran Church today) is built with funds raised in Germany.
Free

Membership in The Germanna Research Group
The Germanna Research Group invites you to submit an application for free membership.
Using the "Contact Us" link, please provide us with:
Your name,

Your email address and your regular mailing address,

The reasons you have for wishing to be a part of the Germanna Research Group, and,

If you have any family connections with any of the German immigrants of Germanna or with Alexander Spotswood, please indicate.
Free membership in the Germanna Research Group is extended at the sole discretion of the Germanna Research Group
The Germanna Research Group strives to provide the most authentic research and historical understanding of the individuals, families and events related to Alexander Spotswood's settling of German immigrants in colonial Virginia. Explore the links and related websites and share your thoughts with us.